Hello friends, thanks for stopping by. We are still in our COVID-directed hiatus from live performances, but we are hoping that we will be back in action in some form this summer as vaccinations get distributed and some kind of normalcy returns. In the meantime, "In the Darkness" was chosen for the 2020 Songs for Social Change compilation, which prompted us to finally make a socially distant video (we may be the last band in America to do so). We hope you enjoy it, and we hope to see you later this year.
Meanwhile, here are some other videos for you to check out as well. We are still very grateful to all of you for making our benefit for the MCW Cancer Center and the Center for International Bone Marrow Transplant Research such a success. With your help, we raised over $12,000 at Music for Good 3. Check out this video of our sort-of holiday song, "Chemo for Christmas," written for this event. The song honors everyone going through cancer treatment during the holidays. To support the cause, please visit www.mcw.edu/chemoforchristmas.

While you're here, check out this video we made in collaboration with Refuge Films for our song "I See You," released in 2019 in support of the National Alliance on Mental Illness. Thank you so much for all your support on that project!
We still have a few copies of the Songs for Social Change Collection, featuring our award-winning song, "Songs of Resistance." We will be offering them for free as supplies last with your purchase of anything else from our on-line store. The same song was also chosen as the lead track for a new collection of Wisconsin protest songs called Songs of Resurgence. You can stream or download the entire collection at their website.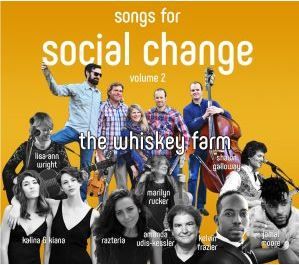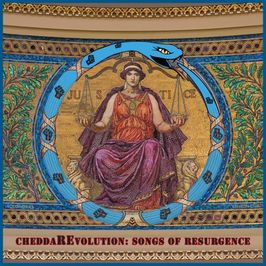 We are still feeling grateful to all of you who came out to support Refugees International at our first Music for Good event. We raised a nice chunk of change for RI, and we also went to Washington DC to be part of their anniversary event. It was an inspiring trip, and we are excited to be using our music to help an organization doing important work. 
Prairie du Sac Night Market